It's every renovator's nightmare. Hammering through a wall that you want gone, only for other parts of your house to collapse. You're not meant to know that what you just knocked down was supporting the whole property. DIY doh!
Avoid extremely expensive issues by partnering with a structural engineer. Do you have a wall at home that needs removing? Maybe you're a builder and need an experienced engineer to look at the wall and calculate the beam size for removing it. This is a quick job but it's involved, so professional expertise is needed.
A load-bearing wall is an important part of a building's structure. It's critical to its support, bearing the weight of the building and, particularly, the roof. This is why careful planning is key when removing it. Failing to do so can lead to a suite of safety issues including sagging floors, cracked walls and even worse, the roof giving way.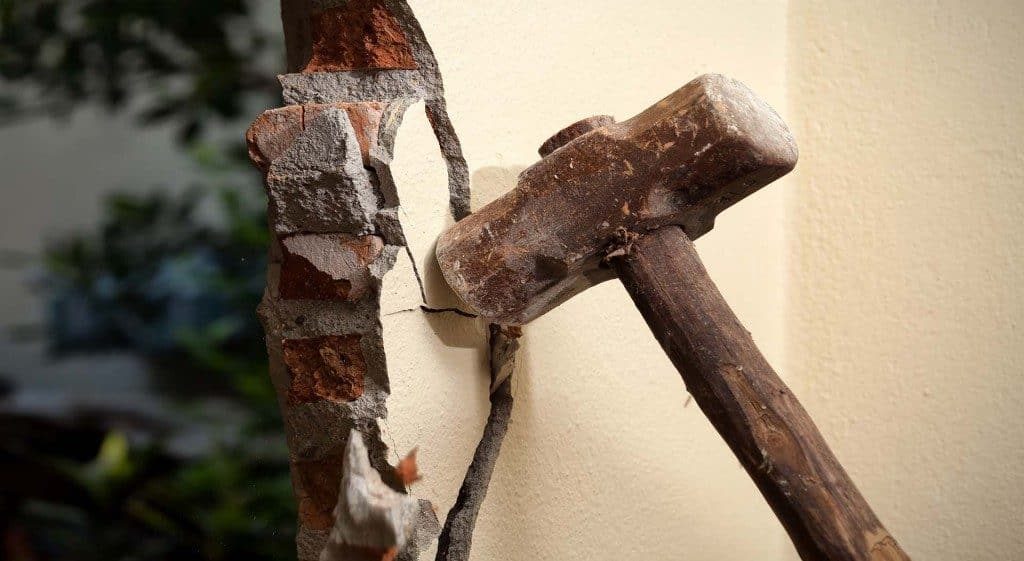 HOW ARE WALLS REMOVED SAFELY?
Well, first, there's a science to it. The weight the wall is carrying is the concern. Once that weight is transferred to another form of supporting structure, then removal can occur.
We'll provide the size of the LVL timber or steel beam that needs to be inserted in the span. It's based on the size that's determined by performing structural engineering load calculations, so it differs for every client we work with.
If you prefer to do it yourself, we can correctly calculate the beam size needed for removing the walls. Whether you need us to do the whole job or just provide the structural calculations, we're here.
Share your project with our engineers. We fit into seamlessly into your renovation or extension team and have worked on various jobs – opening up kitchens or living areas, removal central pillars and creating new bedrooms.
Organise a structural engineer to visit your property and determine the best course of action. If there are safety implications at the removal site, we'll address them first. Our process involves a site inspection, wall analysis, architectural plans, custom designs, design documentation, certification letters, and advice.
You let us know what you need in terms of layout and aesthetics. Then, we'll tailor our service around it, without compromising the structural integrity.
We work with domestic, commercial and industrial clients. We don't put up walls when it comes to our clients.
How did you find this information? Drop a comment below and let us know how do you feel about it. Contact us to know how we can help you with your construction projects.