When it comes to structural design projects, budgets can blow out, fast. As you know, we're advocates of 'doing it right' the first time. And when you're working with a budget, everything counts. Effective structural design requires careful planning and scope.
First, it's important for your architect or building designer to think about what you actually need, space-wise. What rooms will be used most frequently? Are some areas more important than others? Prioritise what you'd like to update, then leave the rest. It's not uncommon for engineers to over-complicate their designs, too. This of course, will add unnecessary costs to you, often strategically.
Aim for simple, structurally-integrated designs that will be cost-effective, while still meeting all your initial requirements. Don't be afraid to make adjustments in stages.
WORKING WITH A BESPOKE ENGINEER
One of the biggest advantages of using a boutique structural engineering firm is keeping expenses low. Smaller firms usually keep costs down for simple jobs, unlike larger companies who need to allocate rent, wages, and marketing costs. For us, at least, our humble size can be one of your greatest assets, as the benefits go straight to you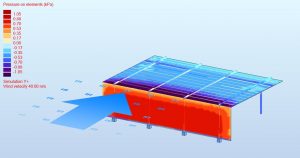 MINIMISE FUTURE STRUCTURAL ISSUES
Implementing structural engineer strategies from get-go will help reduce future problems. Ensuring that your structure is built correctly from the beginning will avoid expensive damage down the road. An engineer can hold your hand throughout the process, walking you through complicated details such as council approval.
We encourage you to think long-term and consider cost-savings over years, not just for the life of the project. Failing to adhere to Australian standards can lead to future degradation and safety risks. This includes common structural adequacy issues like wall cracking, insufficient foundation depth concerns and inadequate size of load bearing beams-before they get worse (and repairs creep into thousands of dollars).
Take the appropriate initial steps now makes for a long-lasting structure. Just like the old saying goes, don't build a house on rented land. If a home extension built on an structurally inadequate foundation, it's only a matter of time before it needs to be pulled down and fixed. The foundation would need costly underpinning.
And above all, remember what's most important: you can't put a price on safety.