As a leading team of Adelaide structural engineers, we feel it's our duty to offer university students the opportunity to gain experience working on current construction projects.
Jack Bland is the latest university student who completed his placement with Solution for Construction.
Jack was given the chance to work as a member of our civil engineering team on a range of active projects. This included assessing and testing cracked houses, interpreting soil bore logs and designing remedial measures, conceptualizing residential foundations and timber frames, and designing industrial steel sheds.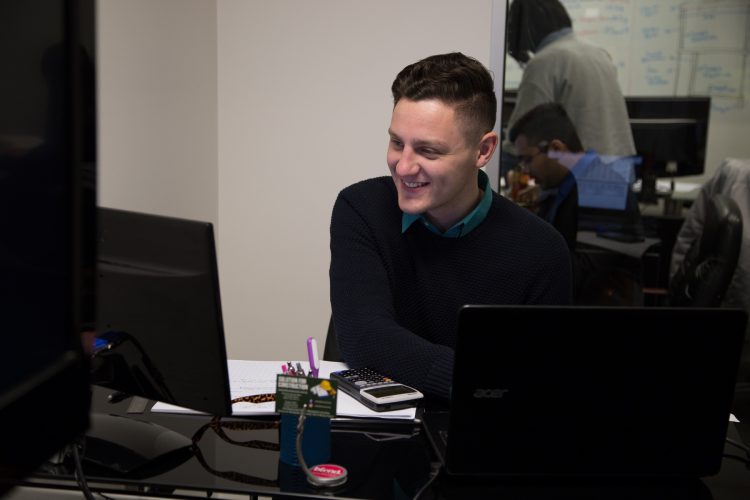 He also had the opportunity to draft designs, learn about the documentation process, engineering report writing, how to model structures in engineering software, analyzing load conditions, and validate engineering calculations.
"During my internship, I was fortunate enough to work with engineering consultants to design solutions that met all Australian standards and that the client approved on criteria such as cost and aesthetics," Jack shared.
And Jack also became familiar with the software that today's structural engineers are using, including Hyne Timber Design, SLOG Autodesk Robot Structural Analysis, and Autodesk AutoCAD.
"I also constructed my own design spreadsheets to calculate factors like wind loadings for structures from AS1170.2, determining the vertical soil surface heave, and the effects of trees in proximity to the building."
"My time at Solution for Construction has exposed me to many of the Engineers Australia Stage One Professional Competencies. I even got the chance to express creativity and innovation in how I went about solving a client's problems, during site visits, on the phone or via email, and in meetings."
Jack said having a practical experience was important to help him understand core concepts and theories that he learned in class. Most importantly, the experience gave Jack the confidence to manage his own approach to the engineering design process.
With graduations nearing and as students consider their placement opportunities for 2018, our Managing Director and Structural Engineer, Naveesh Sharma, encourages future structural engineers to add a practical element to their learnings.
"This is how I got my foot in the door and now that I run my own structural engineering firm, I felt it part of my duty to offer the same experiences to our future talent," Naveesh added.
"There are so many parts of engineering that surprised me when I first entered the field. Through my internship programs, I aim to introduce students to important topics like teamwork, report writing and communication skills, and how to hold yourself at site visits."
Are you an engineering student? We'd love to bring you into the team, too.