With the cost of property rising in Adelaide, more people are opting to invest money in a home extension (before or instead of relocating).
A recent home remodelling project we've worked on is a house in West Croydon. A family of five living here. They purchased the new home, but it wasn't quite fulfilling their needs as a large family. We provide Custom Home Remodel Services in Adelaide. We took care of the remodelling plans, which involved the following:
 In-depth consultation to understand what the client needed and wanted in from their house
 The first draft that included a range of design possibilities
 Mark up drawing by the client or subsequent meetings
 Final sketches
 3D rendered models
 Passover to engineers to file the application for planning approval and structural design before construction begins.
Whether you moved into your house years ago and it needs work or, like the family in West Croydon, find that your property isn't representing your lifestyle needs, we can work together.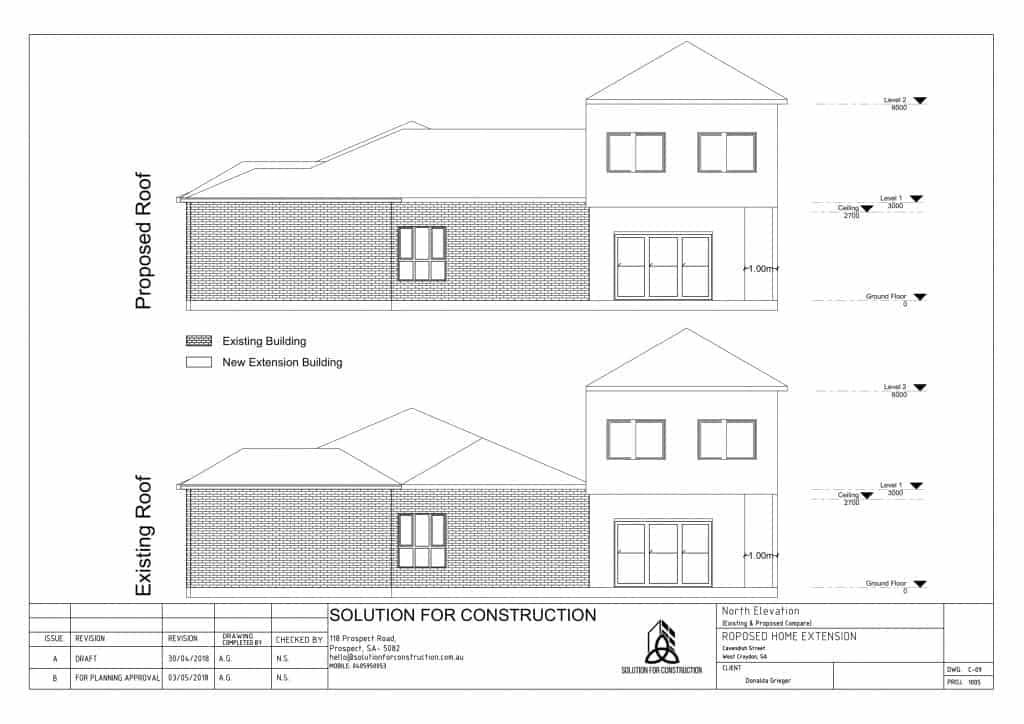 ARCHITECTS + ENGINEERS. FULL-SERVICE HOME REMODELING.
Most budding DIY renovators don't realize the importance of hiring a professional engineer for additions. Their expert knowledge will help to save money and improve a home's value. Part of this includes discussing permits, conducting structural inspections, building codes and zoning, and complete project oversight. Residential renovations projects that usually require plans or permits include:
 All new constructions
 A new door or window openings
 Moving interior walls
 Patios, patio enclosures & decks
 Pools or spas
 Reroofing & reframing
 Carports & storage sheds
 Room additions
 Adding or altering electrical or plumbing
We always start with a structural inspection to check the building's stature. This is the most important part of any remodel (and it's overlooked, especially for DIY'ers). The foundation needs to be checked to determine whether it's strong enough to take the remodel. Then, it's onto our architects and interior designers before handover to the builder. Of course, with a few moving parts in between.
Ask us about our home extension services. Let's start with an examination of your property and bring your new design to life. Your home should be a reflection of your personality. It will make your like at home, now. And in the future, you can command a higher asking price if you ever choose to sell.