Could it be that Covid-19 has officially been immobilized? Well, we never speak too soon here at Solution for Construction, but what we do know is that Australia has given themselves the best fighting chance.
It's official. Australia is opening their doors – at least so to speak. Restrictions are easing and we can soon return to non-essential work and leisure.
The construction business never stopped, we are an essential service. However, with this constant movement, we've needed to adapt. As doors begin to open it is time that Australia sets into the new normal, and that means there are new standards for construction as we know it.
This means you may now;
• Have outdated systems that aren't compliant
• Be funnelling money into inefficient and unnecessary processes
• Be losing work and slicing profits
Solution for Construction is here to change that. Here are our top tips for getting with the times and making sure your business is ready for the new normal.
Review all your costs and cut all non-essential spending.
You may have realised that during the worst times of the pandemic, some of the things your business was spending money on didn't truly serve you.
We don't recommend being overly strict with the budget and running old equipment or cheaping out on professional skills, knowledge or labour. What we do believe is that if something doesn't have a great return or an even greater purpose, it might not be necessary.
Being able to operate your business on only essential costings means that you'll be able to have a nest-egg for the chance that anything like Covid-19 strikes again. After how quickly we saw movement in 2020, you can never be too careful.
It also means that you'll be able to learn how to best run your business on low-cost should there be a sudden drop in profit again.
Explore strategies to generate new revenue/income.
Think outside of the box! What set of skills do you offer that could help generate additional income?
Is there a way to expand your client base?
Employers, perform a risk assessment.
It was hard for business owners to be prepared for COVID-19. It came with no warning and it was an event like nothing we've ever seen.
Now is the time to begin adding healthcare crisis preparation to your business. Find out more about our WSMS services to ensure that your business is pandemic-proof next time around.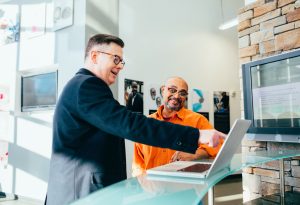 We're keeping this space open for you. Feel free to comment here, phone us or email us with any questions, particularly those that relate to projects within the home or business.
Our clients are our priority, as are people in the wider community we exist in. For this reason, we've expanded our specialty to develop strategies to reduce risk, Streamline Systems, Improve Productivity & Performance while working from Home during COVID 19.
Get in touch with us today to see how you can level up with Solution for Construction.