In 2019, Paul Leone was working under Civil Engineer, Naveesh Sharma, at one of Adelaide's small consulting companies, Solution for Construction. In his fourth year of study at The University of Adelaide, Paul was required to complete an internship to kick start his engineering career.
11 months of dedication paid off with a job offer from the RAA, as a Traffic Engineer. Paul's position within Solution for Construction enabled him to gain the professional skills and experience required to land his dream corporate job.
Paul was introduced to the world of civil engineering with a broad brief of duties.
"I prepared engineering reports, often for residential property inspections, to identify structural damage. I communicated with clients and builders, conducted research for projects, designed beam and column layouts using AutoCAD software, and assessed load-bearing walls for removal," Paul shared.
"This internship gave me the opportunity to engage with the local community and offer my technical expertise to resolve project conflict. It was very much a hands-on role that gave me a solid introduction to the industry."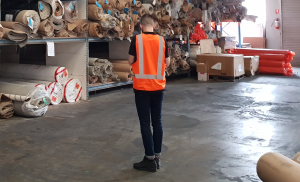 This is what Founder, Naveesh, set out to do with the Solution for Construction internship program.
"Given our small size, I was able to work closely with the interns to offer a supportive bridge into the industry. Whether it was working on engineering reports, communicating with clients or subcontractors, problem-solving project roadblocks or learning how to use software (AutoCAD, Autodesk Robot, SLOG and ClearCalcs), interns learn the soft skills, to build their confidence, and then prime themselves for their first full-time engineering job," Naveesh summarised.
As Solution for Construction works closely with homeowners, Paul got his hands dirty straight away, with tasks like identifying concrete cancer, structural damage from a tree removal, sunken floors, wall cracks, and inspecting for non-compliant defects.
Given the audit-heavy nature of this internship, it no doubt primed Paul for his engineering position within RAA, which requires road safety audit activities and reports. Inspecting and then preparing reports on hazardous road locations (and liaising with members on results) is similar to going into a home to check that it's structurally sound.
Paul's experience at Solution for Construction prepared him for success, securing his RAA position.
"I enjoyed worked on a vast range of project types within the civil engineering discipline. This exposure built my breadth of knowledge and helped improve my engineering application ability to solve complex problems. It provided freedom to explore the different streams that appealed to me, which focused my job hunt," Paul said.
"Being exposed to the working environment is unlike anything university can prepare you for. Working within a structured team setting and contributing to the completion of a project is extremely rewarding."
Paul flourished technically, professionally and personally, in his 11 months at Solution for Construction. Winning a position at RAA, right out of the gate, we know he'll go far.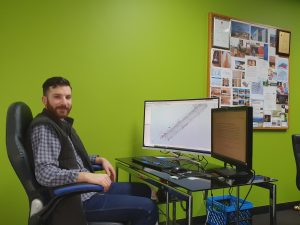 To find out more about future internship openings at Solution for Construction, contact us.