As a structural engineer, our work differs to that of an architect. While we work in a similar sphere, our sketches fulfill different requirements. Our job is to identify any issues before we prepare concept sketches.
These includes the building size, surrounding ground condition, weather exposure, and of course, the client's budget. The process usually goes something like this…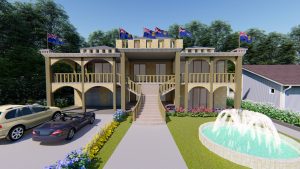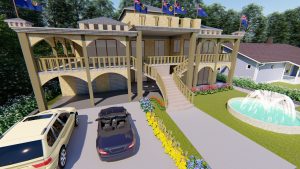 Every great sketch satisfies a client's needs, above all. First, we meet to discuss the requirements and discover what they have in mind for the project. Often, there are specific cultural preferences that they like to weave into the design.
Recently, we sat down with a client who wanted to build a French castle, with strong European influences. For his design, the front arc embodied a French look, however the intricate details throughout the house was based on Greek-inspired.
The challenge for engineering companies is to design a building that's client-centric, while ensuring it's structurally-sound. To achieve this, heavy research is necessary to understand the building outlook, materials to use, and how we can create an optimal design.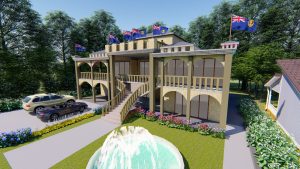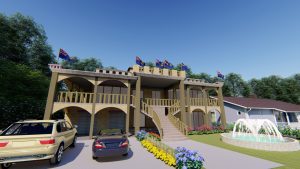 We take an active, integrated approach when it comes to the conceptual stage. Together with clients, we discover existing architectural examples to draw inspiration from and let the design evolve, with every iteration.
Once the sketches are approved, the next step is ensuring the building designer understands the concepts. This means providing clear, up to date documentation and resources to convey the client's vision.
Because much of the groundwork is already done, pre-sketch, this reduces the chances of structural inefficiency. The building designer will see the geological constraints addressed and respected in the concepts.
Given there are always budget limitations, taking every precaution and doing it right the first time is imperative. We'll offer cost-effective alternatives for expensive materials, where necessary.
Our strategy is to hand-draw, until the client has signed off all design stages. Then, we turn to our computer software to prepare the final version.
Considering an update, extension or new home project?
Fill in this form to get a free 20-minute consultation with the Solution for Construction team. We understand this is an exciting time for you, as you extend your home. But, let's make sure your time, money and resources are spent on a structure that'll withstand the many years to come.